Click To Help Maleficent

"Listen well, all of you!", "Honest John and Gideon,"
is nothing more than an insignificant stub.
It is in desperate need of more content.
So says Maleficent:
the Mistress of All Evil.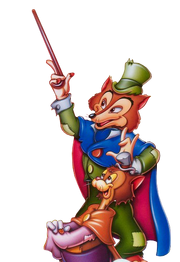 John Worthington "Honest John" Foulfellow and Gideon are the hidden first antagonists of Pinocchio. They are Stromboli's former henchmen.