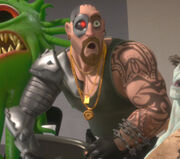 Write the first paragraph of your page here.
Section heading
Edit
Write the first section of your page here.



Click To Help Maleficent

"Listen well, all of you!", "Cyborg,"
is nothing more than an insignificant stub.
It is in desperate need of more content.
So says Maleficent:
the Mistress of All Evil.