Click To Help Maleficent

"Listen well, all of you!", "Cad Lackey,"
is nothing more than an insignificant stub.
It is in desperate need of more content.
So says Maleficent:
the Mistress of All Evil.

✔



Click To Help Ursula!

You Poor Unfortunate Soul, this "Cad Lackey,"
has been found to need Ursula's Touch.
It MUST be rewritten, see the light, and make a switch!!
So says Ursula:
the true queen of Atlantica.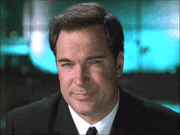 Cad Lackey is Simon Bar Sinister's partner in crime. Cad Lackey, who, though generally dull-witted, was occasionally capable of pointing out flaws in his boss's plans. Contrary to the mad scientist stereotype, Simon actually paid attention to Cad's suggestions. Cad Lackey is afraid that Simon might fire him if he does not succeeds his tasks.